"Field Service Management in the UK Microgeneration and Small-scale Renewable Energy Market: Opportunities for digitisation

"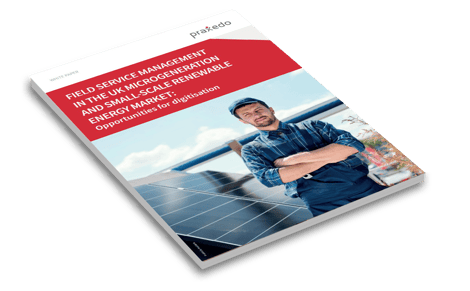 You are a professional in the installation and maintenance of Microgeneration and small-scale Renewable Energy systems. You are confronted with an increasingly competitive market and strategic issues such as the recruitment of the right skills and the evolution of new technologies.

How do you prepare the exponential growth of your industry? How can you improve your daily operations to enable your company to cope with the future activity?

To help you, this comprehensive, business-focused white paper has been designed to give you the most relevant data on your market, its evolution and the new tools that will enable you to be more efficient.

Its aim is to provide you with an up-to-date vision of your market and help you find the right solutions to optimise the activities of your technicians in the field in order to maximise the quality of service delivered to your customers.